Family Life Center Updates:
The Gadsden Murray Family Life Center is now open for bookings. Reserve the space today! Call (843) 459-3017 or email GadsdenMurrayFamilyLifeCenter@gmail.com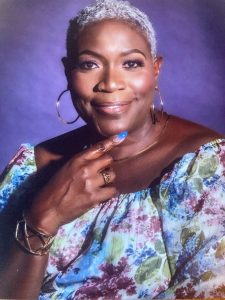 Meet Our Life Center Operations Director, Sherry Elaine Davis Smalls
Sherry Elaine Davis Smalls is the eighth child born to the late Rev. Bermine M. Davis and Elder Eliza S. Davis of James Island, SC on August 2, 1964.  An honor graduate of James Island High School, Mrs. Smalls attended Clemson University and earned a Bachelor of Science Degree with a Major in Computer Science, and a Minor in Mathematics from Grand Canyon University in Phoenix, Arizona in December 1987.  She furthered her education at Trident Technical College, receiving a Certificate in Computer Network Operations in December 1993 and completed Graduate Studies in Education at the Citadel.  
Mrs. Smalls worked at the City of Charleston Police Department as the Computer System Supervisor for eleven years before her acceptance into the Critical Teaching Needs Program (PACE), where she taught at Septima P. Clark Corporate Academy on James Island and New Israel Christian School in Downtown Charleston as a math teacher.  She later completed her service to public education by serving as an Office Administrator and Student Data Clerk /Registrar at James Island Elementary and later Mt. Zion Elementary School.
Called to music, in 2008 she and her husband co-founded the Smalls Institute for Music and Youth Leadership, a 501c3 non-profit organization. This non-profit provided mobile music classroom instruction in piano, guitar/bass and percussion to students in underserved areas or attending Title I schools. They continued this community service until 2020 when COVID-19 prohibited access to school campuses.
In 2016, after 28 years of State Employment, Mrs. Smalls retired. However, with a working mindset, she took her talents to the Department of Veterans Affairs where she is the Domain Manager/Education Training Specialist, overseeing the Ralph H. Johnson VA Medical Center training database, creating Curriculum and providing online training to over 4,000 employees and health care professionals at the facility through remote services.  
A lifetime musician and Minister of Music for 46+ years, she continues teaching piano in her James Island home and serves as Organist at Edisto Presbyterian Church USA on Edisto Island, SC.  She is a member of First Baptist Church of James Island where she serves as Gospel Choir Director, a member of the Hospitality Ministry, and Mass Choir. 
She married the love of her life, Mr. Nathaniel Smalls, Jr., on March 18, 2000.  This union has been blessed with 6 children: Quinton, Sheryce, Nathaniel III, Rolanda, Peyton, Pagelyn, and bonus son, Jon "JP" Hart.  Three grandchildren:  MarLee, Daniir and Leidan.  A host of bonus nieces, nephews, and of course, the loyal family fur baby, ….. "Zeke!".